Frederick Locksmiths for 15 Minute Lock Services
Your Frederick locksmiths for 24/7 service with the best rates in town. We handle all your lock needs including laser keys, auto lockouts, and more with residential, automotive, and commercial services.
All locksmiths Maryland licensed and insured.
Guaranteed service
on every call.
For an emergency locksmith call
(301)695-5005
.
Our locksmiths are on call in Frederick and ready to come to you with 15 minutes!
ABA Locksmith
500 N. East Street Frederick, MD 21701
301-695-5005
Powered by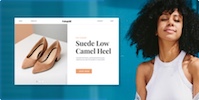 Create your own unique website with customizable templates.